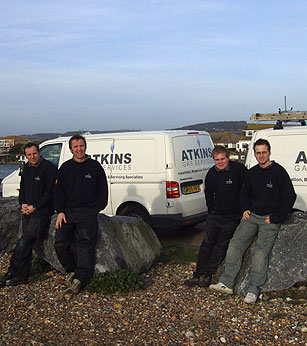 News
Hot Stuff!
Many plumbers are finding it increasingly difficult to overcome the strict entry criteria which allow them to train as Gas Engineers. The new Guild of Gas Fitters training and assessment course has given people such as Neil Breakwell just that opportunity. Neil had studied plumbing and Gas work at another college in Sussex but the course was terminated early, not allowing him to complete the ACS gas elements and apply for CORGI registration as a Gas installer. He came to us with his dilemma. He was a perfect candidate for the new GGFO course. Neil was a model student, passing first his GGFO exam which allowed him, with work based experience, to take his ACS gas assessments, which he passed with flying colours!
Euro Training found Neil a placement with a Sussex based heating company, Atkins Gas Services and he now looks forward to a long and fulfilled career in the gas industry.
Atkins Gas Services director, Matt Atkins says "the new Guild of Gas fitters qualification gives people such as Neil a structured path to attain the needed qualifications in order to progress into the world of gas fitting and helps with the local skill shortages within our industry".
<- Back to News